Annual Conference Service Project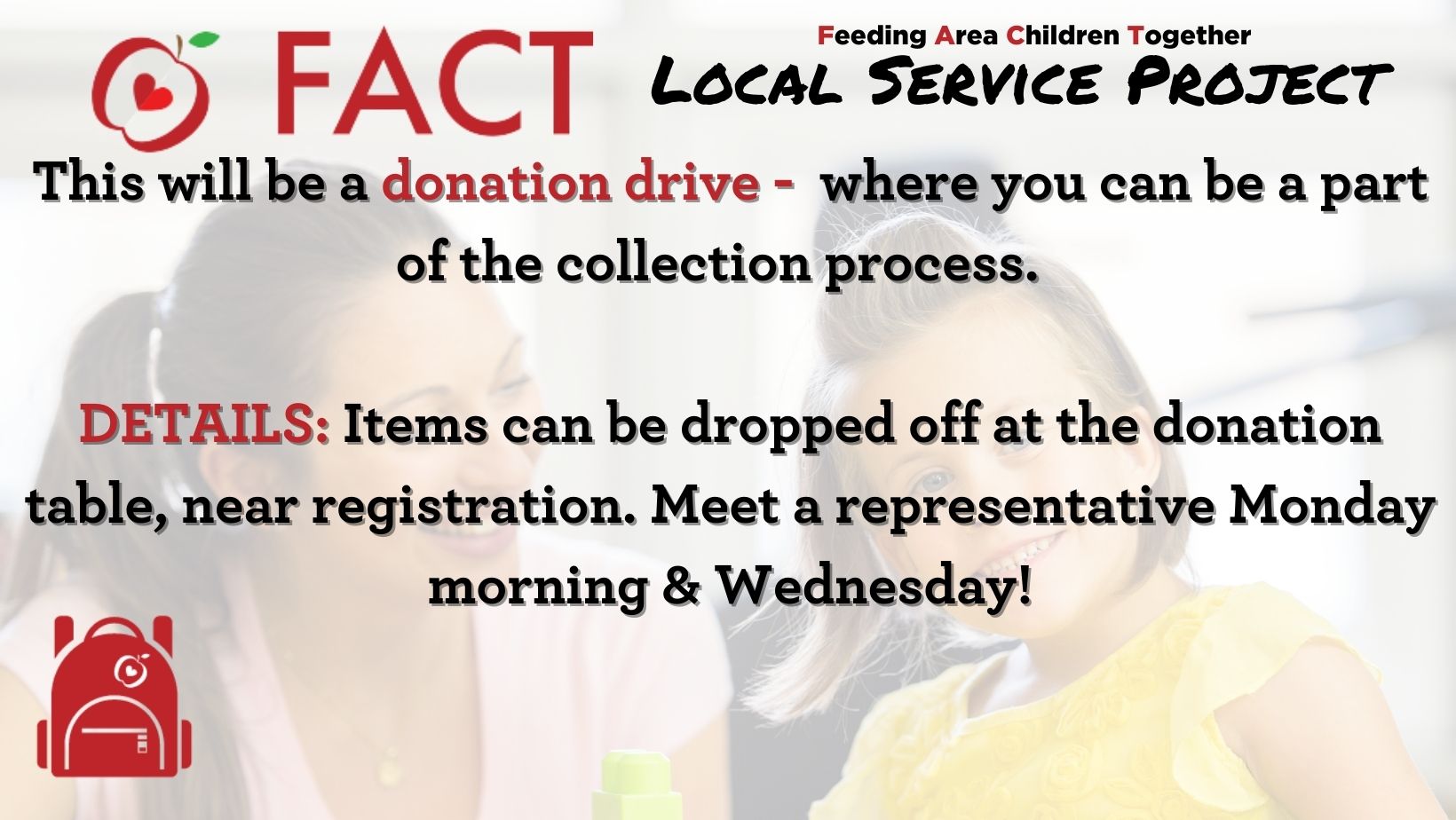 About FACT
Feeding Area Children Together (FACT) was founded by 3 school-aged moms and a dad in Central Minnesota. FACT's main goal is to feed as many children as they can in need - identifying those who need meals on weekends when school is not in session.
Here in Central Minnesota, 1 in every 5 students do not know where their next meal will come from. Going hungry as a child causes and increased risk of learning and behavioral challenges. At FACT, they bridge the gap for students when school is not in session through these services:
FACT PACKS: Distributed before weekends and breaks, these packs provide full meals and high-quality snacks.
FACT Pantries: Housed within the area schools, they provide shelf-stable foo for both students and families.
Break Boxes: Filled with fresh food and pantry staples, these boxes feed families for longer school breaks, lasting one week or longer.
Learn more about FACT by visiting their Facebook page or website.
How can I help?
Check out the list of items that FACT is accepting. Please consider donating a few of these items. When you bring them to the conference, there will be tables in the registration area at the RECC for drop off of items Monday-Wednesday. Representatives from FACT will be here to greet you Monday morning and Wednesday. 
Tax Receipt Form
Download the Minnesota Tax In-Kind Donation Receipt form here,