School Nutrition Industry Partner Conference ("SNIP")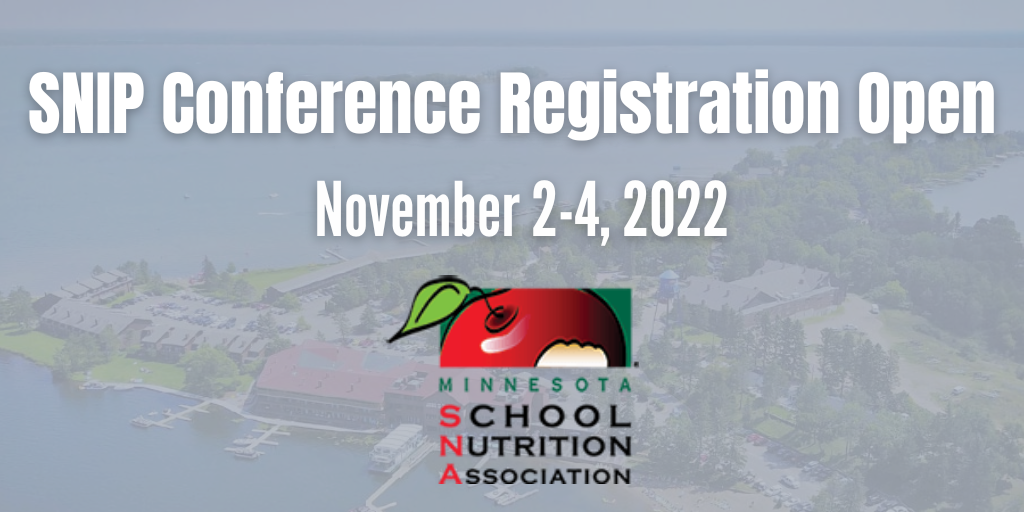 November 2-4, 2022
Breezy Point Resort
Breezy Point, MN
---
 A Message from Keynote Joe Pettit!
About SNIP

The School Nutrition and Industry Partner ("SNIP") Conference is an annual convening for sharing, learning, and networking between school nutrition professionals and industry partners. This is a time for the community of school nutrition directors and industry partners to come together to grow as professionals and discuss how we can better serve our kids at school.

---
Pricing
Before or on 10/1: $300 for Members | $400 for Non-Members
After 10/1: $350 for Members | $450 for Non-Members
After 10/26: $400 for Members | $500 for Non-Members

Note: Registration is online only. You will have the option to pay via credit card or be sent an invoice. Please mail all checks to 2000 County Road B2 W, #131447, St. Paul, MN 55113. 
---
Schedule
---
Traveling Art Pub Activity
As part of the Thursday evening SNIP conference activities, we are excited to invite you to participate in the Traveling Art Pub activity from 4:00 – 6:00 PM in the Breezy Point conference center. This is a stationary activity and all art materials will be provided. Separate registration is required for this activity. Register soon, as space is limited!
Want to learn more? Read more about the Traveling Art Pub here.
---
Hotel/Lodging
---
Keynote Speaker, Joe Pettit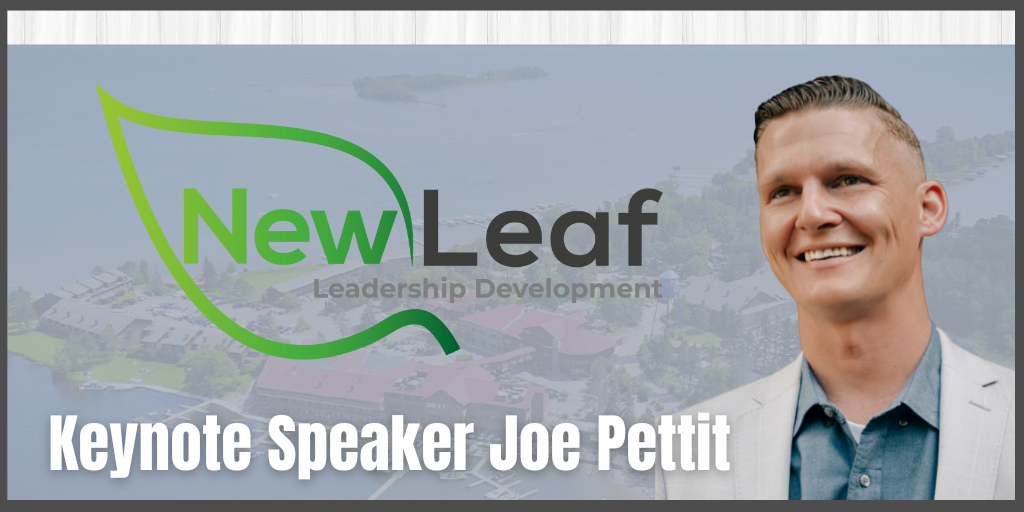 Joe Pettit is an author, keynote speaker, and the founder of New Leaf Leadership, a consulting and leadership development company. He is a highly sought-after speaker known for his memorable, impactful content and delivery. Joe uses his years of leadership experience and expertise in leadership development and emotional intelligence to educate, equip, and empower leaders. An innovator of personal growth strategies, Joe thrives on helping others succeed and empowering leaders to discover how they can improve communication and teamwork. Joe is a South Carolina native and loves doing life with his wife, four children, and dog. He enjoys spending time in his organic, raised bed vegetable garden, watching football, and taking family vacations. To learn more, visit Joe at www.joepettitinspires.com or www.newleafleadership.com.
Check out the sessions Joe will be speaking on here!
---
Breakout Sessions
Breakout sessions will be held on Friday, November 4, from both 9:00 - 10:00 AM and 10:15 - 11:15 AM (each session will be offered twice).
1) USDA Commodity Program: How do I maximize the value to most benefit my program?
Speakers: Julie Kronabetter, Burnsville; Deanna Cooley, Princeton; Jeremy Kurth, GVM Food Marketing; Bekah DeJarlais, Upper Lakes Foods
2) Ways to Retain Employees: What Can I do to Keep Good People?
Speakers: Cassie Yuker, Human Resources, Cool School Cafe (RealTime Solutions); Taylor Gawlik, Upper Lakes Foods
3) Create Effective Newsletters / Communicate with Parents & the Community
Speakers: Carrie Frank, Consultant, Carrie Frank Services & Retired School Nutrition Director at Dover Eyota School District; Kim Hinrichs, Buffalo; Jess Pena, Red Wing
4) MDE Updates: School Year 2022-2023 Entitlement / USDA Food Prices / Spring Store Orders / Fall Store / Moving Forward
Speaker: Tony Rank, Minnesota Department of Education
---
---
Please visit this page to check out upcoming and past events!